News — Orange Sky Creations
• active wear • art • Art Studio • Be Tranquil • benefit collection • charitable cause • colorful yoga pants • do good • In stock • inventory • Namaste • NY • Off the Rack • Orange Sky Creations • Orange Sky Leggings • Rochester • Rochester NY • RochesterNY • Studio • Wearable ART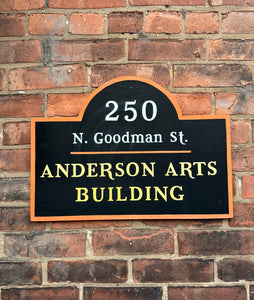 We have moved our Studio & Showroom to:
Studio 208 ~ Anderson Arts Building in Neighborhood of the Arts, Rochester, NY!
Open First Fridays & Second Saturdays beginning 11/3/2023 or by Appointment.
#sometimestheskyisorange #grateful #supportlocalartists
---
• benefit collection • In stock • inventory • Off the Rack • Orange Sky Creations • TE Rochester • Teen Empowerment
A portion of every purchase is donated to inspiring non-profit organizations!
Be sure to take a look at our Benefit Collection, we recently added a new design dedicated to Teen Empowerment Rochester. TE Rochester empowers youth, in collaboration with adults, to create positive change in their own lives and their communities.
---
• a year in review • active wear • art • namaste • orange sky creations • reflection • wearable art • yoga pants
At this time of year it is common to look back at where we have come from or to set goals & see where we are going... I for one am a fan of being in the present. In the yoga classes I take, I often hear: Be Here Now. It's not that I don't believe in goals or reflection, it's that I believe the journey is where it all happens. So whatever we are seeking, whatever is seeking us, it's already here. It's already within us. Slowing down to see that isn't easy. At this moment, I'm sitting in...
---
• charitable cause • do good • Imani • Namaste • Orange Sky Creations • TedX • Wearable ART • Y4AGH • Yoga 4 a good hood • Yoga for a good hood • yoga Rochester • yoga Rochester NY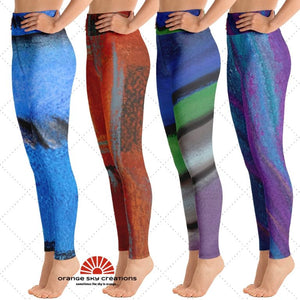 New to the Benefit Collection: In the last several months I have been deeply inspired to create by Yoga 4 a Good Hood, the TedX talk given by founder of the project, Imani Olear & her amazing Podcast: H.O.O.D. Tales - Healing ourselves through Oms & Downward Dogs... You can learn all about Y4AGH on their website, by listening to the podcast and attending their donation based group yoga classes in Rochester, NY. When I first launched Orange Sky Creations in April 2018, Yoga 4 a Good Hood was on my radar as a local non-profit organization that aligns with...
---
• Be Tranquil • News • Orange Sky Creations • OSC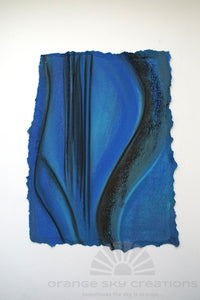 Happy New Year Friends! We hope your new year is off to an amazing start, we are hearing many inspiring stories of wellness, creativity, living your best life and more!  The new year is a great time of reflection on what has been and an opportunity to start fresh if one desires...  this year we will continue to bring color into your homes & to your active lifestyles by introducing new lines of clothing & more accessory style product lines... Stay with us! To start things off right, we have updated our new customer Welcome coupon to include both Gallery & Wearable Art!...